Archive:Leaguepedia Articles/2014 NA LCS - Spring Promotion Preview
2014 NA LCS Spring Split - Promotion Tournament Preview
Last weekend saw the return of a long-standing European power as well as the introduction of two new teams to the peak of EU League of Legends. SK Gaming managed to overcome a two game deficit against SUPA HOT CREW by winning three straight and reclaiming their LCS spot. On the other hand, Copenhagen Wolves and Kiedyś Miałem Team dispatched relegated LCS teams Meet Your Makers and Ninjas in Pyjamas respectively. The stage is set for LCS Europe 2014 Spring Split, and now it is time for the North Americans to battle for LCS participation.
As a reminder, all matches are in the Best-of-5 format, and each relegated team chose their Challenger opponent. Curse had the choice of any matchup and selected Cognitive Gaming, whereas Coast chose The Walking Zed, leaving Evil Geniuses to face Determined Gaming.
This matchup is arguably the most intriguing of the weekend, as Evil Geniuses and Determined both bring a lot of unknown elements to the table. After purchasing Velocity eSports's relegation spot, Evil Geniuses announced on December 13th that Krepo, Yellowpete, and Snoopeh moved to play in North America for the 2014 season. InnoX and Pobelter joined the team in the top and mid lane respectively. The three European members have been playing together since late 2011 and should have great synergy, but the extremely short amount of time to work in Pobelter and InnoX leaves EG as a large question mark in the NA LoL scene.
On the other hand, Determined Gaming have had the same roster since Brokenshard joined in October. Once on top of the Challenger scene, Determined Gaming (formerly To Be Determined), struggled for much of the fall and winter, and they only recently re-emerged as serious contenders. One week removed from a major organizational change, Determined faces their most critical match in team history.
Roster
Evil Geniuses
Determined Gaming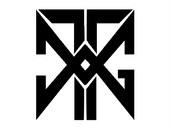 Why EG wins:
Utilizing their experience on the top competitive stage and led by Snoopeh and Yellowpete, Evil Geniuses overwhelm Determined's efforts. Yellowpete and Krepo dominate Determined's bot lane, allowing Snoopeh to snowball the top and mid lanes to easy victories.
Why Determined wins:
A lack of adequate bonding time leaves EG scattered in clutch moments, and this prompts Determined to make the most of objectives and team fighting. Determined's mid and bot lanes relieve pressure from Westrice, which would result in the top laner's assassin play to develop and take over games.
The enigmatic Team Coast find themselves once again on the outside looking in. After narrowly avoiding automatic relegation in the LCS Season 3 Spring Split, Coast, then Good Game University, exploded to claim second place in the Spring Playoffs, and they lost a close-fought five game series to Team Solomid. Despite the return of Shiphtur to the starting lineup, Coast was unable to sustain their success into the Summer Split, finishing well out of playoff contention. Coast opted for a roster change, as DontMashMe departed, while former Team Summon member, and challenger solo queue player WizFujiiN joined. A long-time component of North American League of Legends, Coast needs to rediscover what made them successful to begin with.
Created in November, as the reformation of Gold Gaming LA, The Walking Zed qualified for the Promotion tournament through the second WellPlayed Qualifier. The Walking Zed established themselves as a serious contender for the LCS, as they easily advanced through group stage with a 4-1 record.
Rosters
Team Coast
The Walking Zed
Why Team Coast wins:
The addition of WizFujiiN was just what the doctor ordered, and Team Coast is once again able to find their winning ways. With a mix of experience and innovation, Coast easily dispatch their opponent and reclaim their LCS position.
Why The Walking Zed wins:
Despite winning amateur tournaments like NACL, Team Coast simply can't rekindle their Spring Split magic. Bischu and KOR Kez prevent Shiphtur from taking over, and NydusHerMain and bobbyhankhill hold their own. The Walking Zed pull off the upset behind sudden teamfight victories and thwart Coast's unorthodox champion picks.
Following a major letdown in the LCS Season 3 Summer Playoffs, Curse not only missed out on their goal to participate in the World Championships, they faced relegation at the hands of COGnitive Gaming. Seeking a complete overhaul, Curse replaced their entire starting lineup except for Voyboy, who moved from top lane to mid. Following a few more roster adjustments, Cop rejoined the starting lineup, along with Quas, IWillDominate (eligible for the 2014 Season following his 1 year ban), and Zekent. Curse participated with their new roster for several weeks in the NACL before stepping out to prepare for the Promotion Tournament. Curse obtained a 19-5 record (including 4-0 against COGnitive) in the regular season before Team LoLPro took over. Curse definitely does not want to lose their LCS spot, but was the drastic lineup change the right decision?
Formerly Wazabi Gaming, COGnitive emerged from the clustered second-tier Challenger scene to qualify for the Promotion Tournament via the Wellplayed Promotion Qualifier #1. A middle-of-the-pack team throughout the months leading up to the Promotion Tournament, COGnitive successfully navigated the Challenger Group Stage, including critical victories over vVv and The Walking Zed. The addition of former Velocity eSports top laner, Cris seemed to make the difference for COGnitive, and they will certainly look to repeat their success with a major upset over Curse.
Rosters
Team Curse
COGnitive Gaming
Why Curse wins:
On the backs of Voyboy and Quas, Curse's new lineup shows they are worthy of the LCS, as they handle COGnitive with ease. Simply better overall as a team, Curse use the greater resources at their disposal to hush any upset possibilities.
Why COGnitive wins:
COGnitive's early-and-mid-game pressure nets them a lead, and their reliance on Cris and Zamphira to win their lanes pays off. COGnitive take a long, drawn out set over Curse on the backs of more than one unexpected composition. COGnitive pulls a David, knocking a North American Goliath in Curse out of the LCS and scrambling for answers.
Written by David "TheDynasty" Spitler - TheDynastyLoL
Edited by Adel "Hype Algerian" Chouadria - @HypeAlgerian
Click Here to return to the Articles Index.