Archive:Leaguepedia Articles/The Legacy Of CJ Entus Frost And Blaze A History Infographic
The Legacy Of CJ Entus Frost And Blaze, A History Infographic
To make up for our holiday break, we did a double infographic for you guys! We read your comments and responses and we had a huge amount of requests to do an Asian team, particularly the CJ Entus teams. So we followed the teams' history since ⁠
⁠MiG Frost and ⁠
⁠MiG Blaze, transitioning to the Azubu organization and finally brought on to form ⁠
⁠CJ Entus Frost and ⁠
⁠CJ Entus Blaze. We felt the CJ teams were a great choice for the first Asian history infographics due their immense growing popularity since their MiG births and their roster changes near the end of 2013, such as MakNooN joining Frost in the mid lane, RapidStar retiring, Helios brought from Blaze due to CloudTemplar's retirement, and Blaze recruiting new starters Daydream and Emperor. The last reason being despite bumps in the competitive road for each team, their impact on the game has been so noticeable that it is difficult to mention Korea and League Of Legends without including the words Frost and Blaze. Enjoy and let us know your thoughts!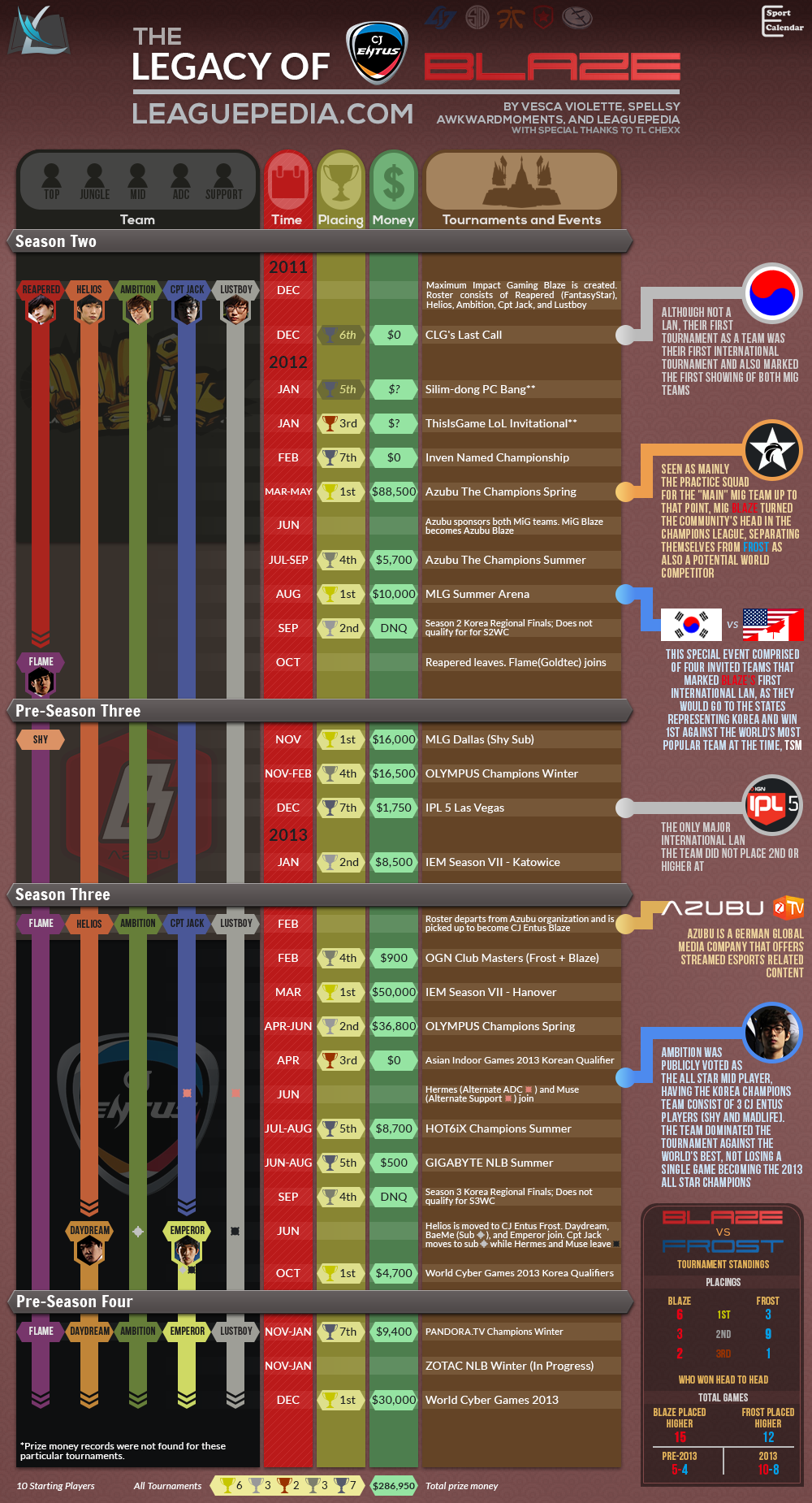 Enjoyed this? Check out the other ones we've done!





Click Here to return to the Articles Index.