VCS 2021 Spring
 

International
Domestic
The 2021 Vietnam Championship Series Summer Season is the first split of the fourth season of Vietnam's fully professional League of Legends league as an independent region. Eight teams will compete in a round robin group stage, with the top six teams continuing to offline playoffs.
Overview
[
edit
]
| | |
| --- | --- |
| | This page speculates on upcoming league or tournament structure based on previous formats. It should not be treated as definitive information. |
8 teams participate
Double Round Robin
Matches are best of three
Teams are ranked by match wins followed by game differential

Show Tiebreaker Rules
Advancement:
Each team can register up to 10 players for their line-up at the same time
Prize Pool
[
edit
]
Participants
[
edit
]
1 Percent Esports rebranded as Burst The Sky Esports.[1]
2 SBTC Esports acquired the spot of EVOS Esports.[2][3]
3 Luxury Esports renamed to GMedia Luxury.[4]
Results
[
edit
]
VCS 2021 Spring Standings

Team
Series
Games
Str
1
⁠⁠Saigon Buffalo
2 - 0
100%
4 - 2
67%
+2
2W
2
⁠⁠GAM Esports
1 - 0
100%
2 - 0
100%
+2
1W
3
⁠⁠SBTC Esports
1 - 0
100%
2 - 1
67%
+1
1W
4
⁠⁠CERBERUS Esports
1 - 1
50%
3 - 2
60%
+1
1L
5
⁠⁠GMedia Luxury
1 - 1
50%
2 - 3
40%
-1
1W
6
⁠⁠Team Secret
0 - 1
0%
1 - 2
33%
-1
1L
7
⁠⁠Team Flash
0 - 1
0%
0 - 2
0%
-2
1L
8
⁠⁠Burst The Sky Esports
0 - 2
0%
2 - 4
33%
-2
2L
⁠⁠
⁠⁠
⁠⁠
⁠⁠
⁠⁠
⁠⁠
⁠⁠
⁠⁠
Total
WR %
⁠⁠

0 - 2

2 - 4

0%

33.33%

⁠⁠

1 - 1

3 - 2

50%

60%

⁠⁠

1 - 0

2 - 0

100%

100%

⁠⁠

1 - 1

2 - 3

50%

40%

⁠⁠

2 - 0

4 - 2

100%

66.67%

⁠⁠

1 - 0

2 - 1

100%

66.67%

⁠⁠

0 - 1

0 - 2

0%

0%

⁠⁠

0 - 1

1 - 2

0%

33.33%
Match Schedule
[
edit
]
VODs & Match Links
[
edit
]
VODs & Match Links
Week 1
Team 1
Team 2
Score
PBP
Color
Interview
With
Blue
Red
MH
VODs
MVP
⁠⁠

GLX

⁠⁠

CES

0 - 2
Lê Khôi
Đức Lợi
Link
Artemis
GLX
CES
Link
PB • Start • HL
Artemis
CES
GLX
Link
PB • Start • HL
Yado
⁠⁠

SE

⁠⁠

BTS

2 - 1
Nguyễn Linh
Hữu Trung
Link
Dia1
SE
BTS
Link
PB • Start • HL
Bigkoro
BTS
SE
Link
PB • Start • HL
Dia1
SE
BTS
Link
PB • Start • HL
Celebrity
⁠⁠

SGB

⁠⁠

TS

2 - 1
Lê Khôi
Hữu Trung
Link
Hasmed
SGB
TS
Link
PB • Start • HL
Slayder
TS
SGB
Link
PB • Start • HL
Arrietty
SGB
TS
Link
PB • Start • HL
Arrietty
⁠⁠

GAM

⁠⁠

FL

2 - 0
Mạnh An
Hoàng Luân
Link
Levi
GAM
FL
Link
PB • Start • HL
Style
FL
GAM
Link
PB • Start • HL
Style
⁠⁠

BTS

⁠⁠

GLX

1 - 2
Đức Lợi
Văn Tùng
Link
Blazes
BTS
GLX
Link
PB • Start • HL
Bigkoro
GLX
BTS
Link
PB • Start • HL
Blazes
BTS
GLX
Link
PB • Start • HL
Blazes
⁠⁠

CES

⁠⁠

SGB

1 - 2
Hoàng Luân
Mạnh Linh
Link
Froggy
CES
SGB
Link
PB • Start • HL
Artemis
SGB
CES
Link
PB • Start • HL
Hasmed
CES
SGB
Link
PB • Start • HL
BeanJ
Week 2
Team 1
Team 2
Score
PBP
Color
Interview
With
Blue
Red
MH
VODs
MVP
⁠⁠

SGB

⁠⁠

GAM

TBD
TBD
TBD
TBD
TBD
TBD
TBD
⁠⁠

CES

⁠⁠

TS

TBD
TBD
TBD
TBD
TBD
TBD
TBD
⁠⁠

GLX

⁠⁠

FL

TBD
TBD
TBD
TBD
TBD
TBD
TBD
⁠⁠

SE

⁠⁠

GAM

TBD
TBD
TBD
TBD
TBD
TBD
TBD
⁠⁠

CES

⁠⁠

BTS

TBD
TBD
TBD
TBD
TBD
TBD
TBD
⁠⁠

FL

⁠⁠

SE

TBD
TBD
TBD
TBD
TBD
TBD
TBD
Week 3
Team 1
Team 2
Score
PBP
Color
Interview
With
Blue
Red
MH
VODs
MVP
⁠⁠

TS

⁠⁠

GLX

TBD
TBD
TBD
TBD
TBD
TBD
TBD
⁠⁠

FL

⁠⁠

CES

TBD
TBD
TBD
TBD
TBD
TBD
TBD
⁠⁠

BTS

⁠⁠

SGB

TBD
TBD
TBD
TBD
TBD
TBD
TBD
⁠⁠

TS

⁠⁠

SE

TBD
TBD
TBD
TBD
TBD
TBD
TBD
⁠⁠

BTS

⁠⁠

FL

TBD
TBD
TBD
TBD
TBD
TBD
TBD
⁠⁠

GLX

⁠⁠

GAM

TBD
TBD
TBD
TBD
TBD
TBD
TBD
Week 4
Team 1
Team 2
Score
PBP
Color
Interview
With
Blue
Red
MH
VODs
MVP
⁠⁠

SGB

⁠⁠

SE

TBD
TBD
TBD
TBD
TBD
TBD
TBD
⁠⁠

TS

⁠⁠

GAM

TBD
TBD
TBD
TBD
TBD
TBD
TBD
⁠⁠

TS

⁠⁠

BTS

TBD
TBD
TBD
TBD
TBD
TBD
TBD
⁠⁠

GAM

⁠⁠

CES

TBD
TBD
TBD
TBD
TBD
TBD
TBD
⁠⁠

FL

⁠⁠

SGB

TBD
TBD
TBD
TBD
TBD
TBD
TBD
⁠⁠

SE

⁠⁠

GLX

TBD
TBD
TBD
TBD
TBD
TBD
TBD
Week 5
Team 1
Team 2
Score
PBP
Color
Interview
With
Blue
Red
MH
VODs
MVP
⁠⁠

SGB

⁠⁠

GLX

TBD
TBD
TBD
TBD
TBD
TBD
TBD
⁠⁠

CES

⁠⁠

SE

TBD
TBD
TBD
TBD
TBD
TBD
TBD
⁠⁠

BTS

⁠⁠

GAM

TBD
TBD
TBD
TBD
TBD
TBD
TBD
⁠⁠

FL

⁠⁠

TS

TBD
TBD
TBD
TBD
TBD
TBD
TBD
⁠⁠

TS

⁠⁠

SGB

TBD
TBD
TBD
TBD
TBD
TBD
TBD
⁠⁠

FL

⁠⁠

GAM

TBD
TBD
TBD
TBD
TBD
TBD
TBD
Week 6
Team 1
Team 2
Score
PBP
Color
Interview
With
Blue
Red
MH
VODs
MVP
⁠⁠

BTS

⁠⁠

SE

TBD
TBD
TBD
TBD
TBD
TBD
TBD
⁠⁠

CES

⁠⁠

GLX

TBD
TBD
TBD
TBD
TBD
TBD
TBD
⁠⁠

GLX

⁠⁠

BTS

TBD
TBD
TBD
TBD
TBD
TBD
TBD
⁠⁠

SE

⁠⁠

FL

TBD
TBD
TBD
TBD
TBD
TBD
TBD
⁠⁠

SGB

⁠⁠

CES

TBD
TBD
TBD
TBD
TBD
TBD
TBD
⁠⁠

GAM

⁠⁠

TS

TBD
TBD
TBD
TBD
TBD
TBD
TBD
Week 7
Team 1
Team 2
Score
PBP
Color
Interview
With
Blue
Red
MH
VODs
MVP
⁠⁠

FL

⁠⁠

GLX

TBD
TBD
TBD
TBD
TBD
TBD
TBD
⁠⁠

TS

⁠⁠

SE

TBD
TBD
TBD
TBD
TBD
TBD
TBD
⁠⁠

BTS

⁠⁠

CES

TBD
TBD
TBD
TBD
TBD
TBD
TBD
⁠⁠

SE

⁠⁠

GAM

TBD
TBD
TBD
TBD
TBD
TBD
TBD
⁠⁠

GAM

⁠⁠

SGB

TBD
TBD
TBD
TBD
TBD
TBD
TBD
⁠⁠

CES

⁠⁠

FL

TBD
TBD
TBD
TBD
TBD
TBD
TBD
Week 8
Team 1
Team 2
Score
PBP
Color
Interview
With
Blue
Red
MH
VODs
MVP
⁠⁠

SGB

⁠⁠

BTS

TBD
TBD
TBD
TBD
TBD
TBD
TBD
⁠⁠

GLX

⁠⁠

TS

TBD
TBD
TBD
TBD
TBD
TBD
TBD
⁠⁠

FL

⁠⁠

BTS

TBD
TBD
TBD
TBD
TBD
TBD
TBD
⁠⁠

TS

⁠⁠

CES

TBD
TBD
TBD
TBD
TBD
TBD
TBD
⁠⁠

SE

⁠⁠

SGB

TBD
TBD
TBD
TBD
TBD
TBD
TBD
⁠⁠

GAM

⁠⁠

GLX

TBD
TBD
TBD
TBD
TBD
TBD
TBD
Week 9
Team 1
Team 2
Score
PBP
Color
Interview
With
Blue
Red
MH
VODs
MVP
⁠⁠

BTS

⁠⁠

TS

TBD
TBD
TBD
TBD
TBD
TBD
TBD
⁠⁠

CES

⁠⁠

GAM

TBD
TBD
TBD
TBD
TBD
TBD
TBD
⁠⁠

SGB

⁠⁠

FL

TBD
TBD
TBD
TBD
TBD
TBD
TBD
⁠⁠

GLX

⁠⁠

SE

TBD
TBD
TBD
TBD
TBD
TBD
TBD
⁠⁠

GLX

⁠⁠

SGB

TBD
TBD
TBD
TBD
TBD
TBD
TBD
⁠⁠

SE

⁠⁠

CES

TBD
TBD
TBD
TBD
TBD
TBD
TBD
⁠⁠

GAM

⁠⁠

BTS

TBD
TBD
TBD
TBD
TBD
TBD
TBD
⁠⁠

TS

⁠⁠

FL

TBD
TBD
TBD
TBD
TBD
TBD
TBD
Timeline
[
edit
]
Week 1
1

▬

⁠⁠
2-0 (0)
2-0 (0)
2

▬

⁠⁠
1-0 (0)
1-0 (0)
2

▬

⁠⁠
1-0 (0)
1-0 (0)
4

▬

⁠⁠
1-1 (0)
1-1 (0)
4

▬

⁠⁠
1-1 (0)
1-1 (0)
6

▬

⁠⁠
0-1 (0)
0-1 (0)
6

▬

⁠⁠
0-1 (0)
0-1 (0)
8

▬

⁠⁠
0-2 (0)
0-2 (0)
Individual Awards
[
edit
]
Season MVP Standings
[
edit
]
Streams
[
edit
]
Broadcast Talent
[
edit
]
Regular


Kim Sa - Host

Bảo Ngọc - Host

Trương "Maidora" Vũ Quỳnh Mai - Host

Huỳnh "Lu" Hải Hoàng Luân - Play-by-Play Caster/Interviewer

Bùi "Eros" Hữu Trung - Play-by-Play Caster

Lê "Lê Khôi" Minh Khôi - Play-by-Play Caster

Lê "Đức Lợi" Đức Lợi - Color Caster/Play-by-Play Caster

Nguyễn "Bông Nguyễn" Duy Khang - Color Caster

Đoàn "An Ám Ảnk" Mạnh An - Color Caster

Nguyễn "Tân Tân" Minh Tân - Color Caster

Nguyễn "Ling" Mạnh Linh - Color Caster

Unofficial English
Articles & Interviews
[
edit
]
Announcements
[
edit
]
Location
[
edit
]
VCS
Ho Chi Minh City
GG Stadium
Capacity - 120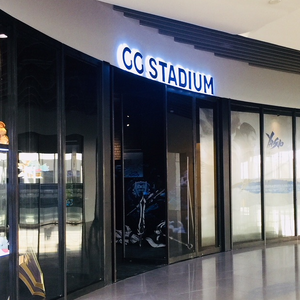 Additional Content
[
edit
]
Additional Links
[
edit
]
Viewership Statistics
[
edit
]
References
[
edit
]